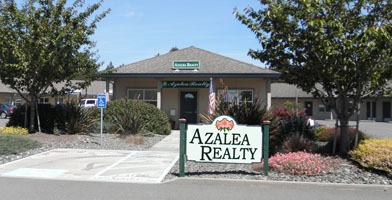 Welcome to Azalea Realty!
Humboldt County Real Estate Experts, serving Eureka, Mckinleyville, Arcata, Blue Lake, Trinidad, Willow Creek, Ferndale and all points between. Buy or sell your property with Azalea Realty.

Looking for property - residential, land, commercial?
First, review our
Office Listings
for sale below, or you can

Or only view
NEW LISTINGS and BACK ON MARKET in last week
Looking to visit Open Houses?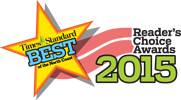 Azalea Realty Voted
BEST Real Estate Brokerage
Times Standard Reader's Choice Award
3 Beds 2 Baths - Eureka

1,895 sq ft in very good condition, updated paint, flooring, diswhasher, countertops; hardwood floors, wood stove, south-facing back yard, room for RV, well located and priced low.
MLS# 243193
More info
4 Beds 2 Baths - Eureka

Glenwood Knolls estate has open kitchen and a tiled breakfast bar. 2nd story deck overlooks creek and redwood forest. See spacious master suite, home office, shop space, and more.

MLS# 242085
More info
2 Beds 1 Bath - McKinleyville

Recently renovated, custom wood working, "solar tube" lighting, 3rd room for office or 3rd bed, fully fenced lot, shop, covered redwood porch, sauna/shed, fruit trees, raised beds, RV space in the driveway. MLS# 244071
More info
3 Beds 2.5 Baths - Big Lagoon

Granite counters, walk-in pantry/laundry, cathedral ceilings, wood burning fireplace, pellet stove, formal dining, private courtyard, sun room off of master suite, family room, redwood decks upper and lower. MLS# 243706
More info
Featured Realtor

Please Contact Linda:
707 845-4597
email Linda Eckert
1 Beds1 Bath - McKinleyville

Affordable first time home or rental property features covered front porch, small bonus room, family room and a large storage building, it's well located close to Henderson Center.
MLS# 244136
More info